LGB S.r.l. è has been founded in 1991 and specialized in the production of electric motor driven pumps and electric motors, which are suitable for following applications: Electric pumps for commercial dish- and pot washers - for ice makers - for sanitary equipment – for hydro massage on spas and pools and electric motors for convection ovens and coffee machines. LGB – product's market share is growing steadily, LGB today is supplier of the most important European and over seas manufacturers in mentioned market segments.
TECHNICAL AREA
"CONTINUOS IMPROVEMENT", s LGB Research & Design Department's Leitmotif . All resources are stimulated continuously to improve performance and working methods as well as findings of solutions, to push on LGB-performance, innovation and customer satisfaction. The created system of CAD-3D, 3D-Prototyping and Tool designing shortens definitively the "TIME to MARKET" period. :
Cad 3D
Product designs are made exclusively by 3D-CAD systems,
3d - Prototyping
After the 3D designing with the in-house 3D printer a prototype, made out of ABS, is made in very short time. This prototype permits necessary performance test runs and availability of samples for the customer's evaluation, long before related injection tools and devices are ready for serial production.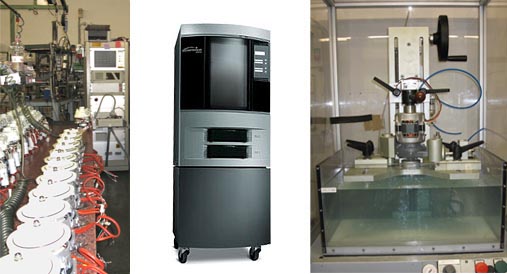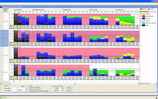 PRODUCTION
Assembly lines are constantly monitored and the assembly of every product is subject, before packing, to tests according to valid and/or requested norms on dedicated special test appliances. In order to reduce lead times, to grant perfect and punctual delivery a special software for optimization is used.
RESEARCH & DEVELOPMENT
Investing in Innovation
The staff of LGB's Research and Development Department and designated investments are constantly oriented to observation of technical innovation, using market researches too, in order to pass on to customers achieved results within short term.